Time-Travel Mystery Gala showcases student actors' talents
Hampton City Schools is hosting an immersive, interactive theater experience – the Time-Travel Mystery Gala – at the Hampton Air and Space Center. On March 24th from 6-9 pm, guests will watch film clips featuring Hampton teen actors, which contain clues to help them solve the mystery. 
As guests try to solve the mystery, they will get to experience first-hand the product of HCS teens' hard work. Student effort and needs are at the heart of the Gala. Proceeds from event tickets and the silent auction will fund HCS's new virtual school FLEx and the Academies of Hampton, which put student needs at the center of education. 
"This event is meant to show that if they [the students] put their minds to it, and they put their passion in it, and they have the right support, there's nothing they can't do," shared Kate Maxlow, the HCS Director of Innovation and Professional Learning and scriptwriter for The Time Code.
When creating the film clues for The Time Code, Hampton teens from the Performing Arts Academy worked with professional actors Jacob Young and Trent Garrett, who are also hosting the Hollywood Comes to Hampton film competition.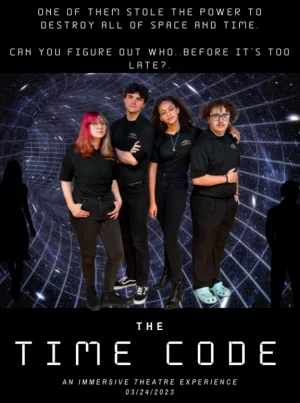 After auditioning, four students were cast for the main roles in The Time Code – Chameleon, Einstein, Solaris, and Speedster. The teen actors spent two days filming, and they were paid for their time. 
During an interview with WAVY-10,  Jacob Young and Trent Garrett explained the pleasure they had in being a part of the HCS students' journey, of helping provide them with real-world acting experience.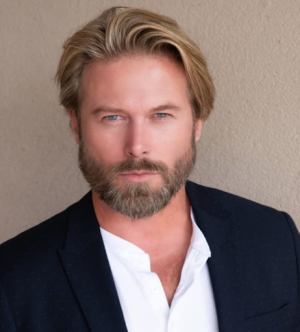 "It's amazing when young minds are able to actually physicalize and experience what they thought was totally unachievable," Jacob Young expressed. 
"Being in the T.V. and film business, I thought it would be really cool to provide an opportunity where I didn't have it," Trent Garrett emphasized.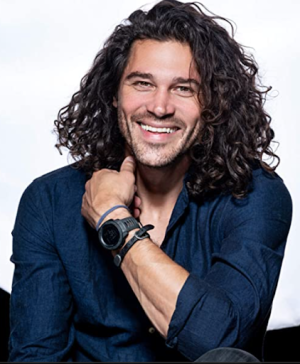 "I think with us, we shed a light on how people in middle and high school can get involved in professional fields and can be a benefactor to that," said Joshua Cunnison, HCS 11th grader.  
The Gala will also familiarize guests with FLEx, a virtual alternative K-5 school that provides interactive experiences to help students learn information and skills. Any student in Virginia is free to join FLEx. In concert with the Academies of Hampton, FLEx is trailblazing a new path forward for education in Hampton and beyond. 
"It's almost like we created our own small society if you will, here in Hampton," Gary Skeen, FLEx Support Specialist and Gala Organizer, reflected. "To have this opportunity to really build relationships amongst everybody in Hampton…, it's just amazing to me as an educator." 
To support our community and HCS students, you can sign up to attend The Time Travel Mystery Gala HERE or purchase "The Time Code" mystery box HERE.