Top Webtoons
Koree's Top Three Webtoons
During the past year and a half, the popular webcomic app, WEBTOONS, has provided a variety of comics that got me through quarantine. The app has genres ranging from romance to sci-fi, with over a hundred different comics under each genre. The app even has a function to allow you to get fast-passes to chapters before their weekly update. In this article I'll list my top three favorite comics. 
Stating number three we have Lore Olympus by Rachel Smythe. Lore Olympus is about what the Greek Gods do after dark. The main couple is Persephone and Hades, the story revolves around their sort of slow burn romance and the struggles they face in Olympus. It is updated every Sunday and was recently released as a physical book.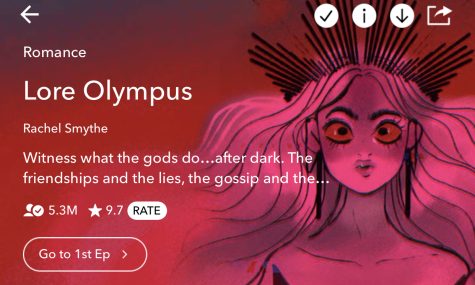 At number two we have Viral Hit byTaejun Park. Viral Hit is about Yoo Hobin, a scrawny high school student who started a NewTube channel that revolves around fighting. After watching a mysterious channel that teaches the viewer how to fight, Hobin becomes stronger and more popular as a newtuber. When I read about Taehoon's backstory and the meaning behind "Got 500 Won?" I cried.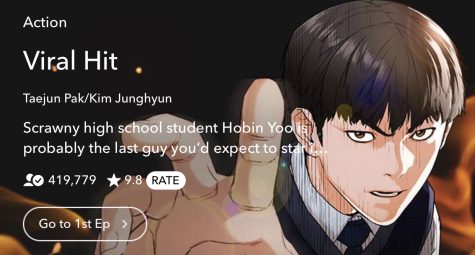 And at number one we have The Remarried Empress by Alphaart. The Remarried Empress is about Navier Ellie Trovi lived her whole life preparing to be empress. She was kind to both her husband and her subjects, that is until her husband brought home his mistress and demanded a divorce. The amount of hatred I have for Navier's ex-husband and his mistress is out of this world. I could rant about them for hours and not get tired, which is why this is my favorite comic on WEBTOONS.