Homecoming and Spirit Week 2018
Hang on for a minute...we're trying to find some more stories you might like.
BHS SPIRIT WEEK
Filled with characters, twins, throwbacks, and a sea of jerseys, followed with Bruin Pride, spirit week at Bethel during the week of October 15th-20th was eventful.
Some of the top trending outfits worn during character day included SCA's classic rendition of "Winnie the Pooh," and Rafael Martinez dressing from "tattoo to toe" for his "Tekashi69" cosplay.
Jersey day was a favorite, the hallways were swimming in bold colors with everyone repping their team.  Even some with throwbacks jersey and oversized jeans such as junior Ca'Naz Wyatt. Wyatt said, " Jersey day was his fan favorite because it showcased his love for his favorite basketball team the Phoenix Suns.
Character day was Bethel's pop out day. One that stood out was senior Rafael Martinez with his character being ¨Tekashi69¨ Martinez, had an exact replica of "69" tattoos. Along his face featured the number sixty-nine found on his forehead, arms, and hands. "Throwback day was a hit as well, Everyone looked different nobody truly looked the same, there were many eras seen around almost like a time machine, " said senior Lauryn Gray.
Senior Jaida Hull was found in a chrome blue- leotard paired with black tights and mixed matched knee length socks. When asked about the outfit she stated, " I went thrifting and the leotard popped at me, I love the 80's era, the color, and the gym clothes as regular wear, I know it was probably the most fun era and I wanted to replica the best way possible ."
The final day featured  "Bruin Pride." All around school there were teams wearing jerseys and personal t-shirts. Sarah Miura, BHS volleyball coach was seen wearing matching Bethel Girls Volleyball shirts with her team, featuring their names and numbers. "I love the girls to be in unity and participate in school activities so it was mandatory that we showed our appreciation for the school," said Coach Miura.
About the Writer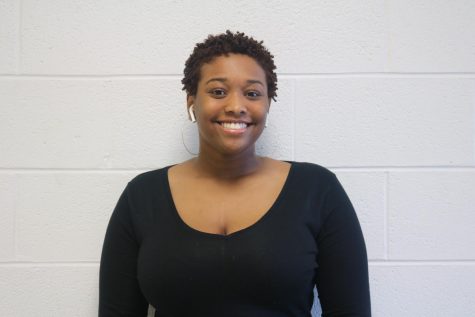 Avery Brown-Renfro, Photography Editor
Say cheese!! My name is Avery Brown-Renfro! You can catch me around always smiling or laughing or taking a bomb selfie. I am very creative and love to...