Next week, homecoming kicks off with Spirit Week and ends with two pep rallies, a homecoming game against Gloucester, and a Hollywood themed homecoming dance on Saturday.
"We're going to have a great pep rally [and a] great dance," Ms. Young, Dean of Students, shared. "It's going to be an exciting time."
This year, Ms. Young is coordinating and approving homecoming events, but the events have been planned 100% by the Student Council Association (SCA). 
Get hyped for the homecoming game on October 6th and the dance on October 7th by dressing up for Spirit Week. Here are this year's themes:
As always, Spirit Week concludes with Bethel attire and the school pep rallies. The pep rallies will be held in the Allen Iverson Gymnasium, where they will announce the homecoming court. Students are permitted to bring school-approved props to show their school spirit. 
After the pep rallies, all students are invited to attend Bethel's homecoming varsity football game against Gloucester. This game will kick off at 7 PM at Darling Stadium.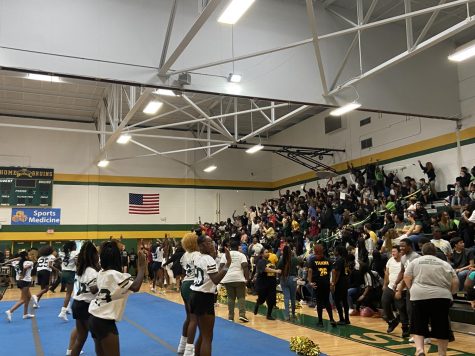 Homecoming festivities will conclude with a dance on Saturday, which will be from 5-8 PM in the Allen Iverson Gymnasium. The theme is Red Carpet/Hollywood, and the decor will feature red, black, gold, and white. This year's dance will feature catering, a DJ, and a 360 booth. Tickets are on sale now for $15 dollars each, and they are winning out quickly.
Whether you can attend the dance or not, homecoming is the perfect time to express your Bethel Bruin pride. Get ready to show up, show out, and have fun!
Homecoming Dance
This event has concluded.